Now it is easy to add scheduling bell software for school and business notifications. Numerous schools across the country have replaced the traditional school bell that signals the end of classes with a new version that is cheaper to install and can be programmed easily by computer software. The familiar bell sound can be replaced by chimes, music, or even personalized sounds like birds singing, all made possible by our Bell Scheduling Software.
Working with a traditional Paging system, you connect through an IP based phone system. The amplifiers and intercoms from System Communications provide a complete announcement system.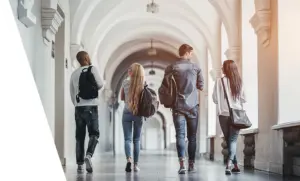 Major Features:
Here are some of the major features:
Broadcast school or factory bells, announcements, and music over your existing PA or intercom system

Play popular sounds such as included chimes and tones, traditional school bell sounds, or play custom sounds/music such as our national anthem

The system can act as a stand-alone school bell and emergency notification system or interface with existing paging and intercom systems

Flexible daily schedules

Schedule up to 300 events per day

Quickly change schedules for holidays, snow days, or special occasions

Multi-Zone Scheduling. Set different bell schedules by building, classroom or location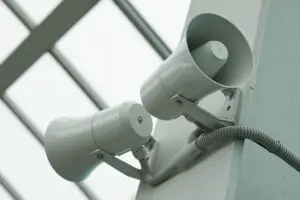 Paging Options:
Telephone Ringer

Zone Paging Systems

Background / Overhead Music Installation

Emergency Paging Systems

Indoor / Outdoor Paging Systems

Night Ring / Loud Ring / Clock Timer Paging Controller Installation

Paging Horn Installation: Loud Ringer, Warble, Alert

Paging Speakers Installation: Ceiling Speakers, Wall Speakers, Pendant Speakers

Paging Volume Controls

Talkback Paging
Are you interested in a new paging or bell scheduling system?

Fill out this form to get in touch with us for a free quote.
System Communications is a great company to work with and it is a pleasure to recommend them. They provide excellent service, are always available, do what they say they will, and keep it simple.
You guys Rock! Love this system! The team at System Communications delivers exceptional customer service and their equipment has been proven to be durable and high quality. This investment was worth every dollar spent and more!
We have been clients for many years. They are always very helpful whenever we are having service-related issues/equipment issues and are so efficient in resolving them in a very timely manner. We definitely highly recommend them!